Description
Handmade necklace with opals item number 462.
Item description gold and silver ladies necklace with 9 Australian black opal multicolor gemstones, handmade opal necklace with good play of color, only one in stock. N 3 body tone the opals are set in solid silver and the links between are 18 karat gold, there is no gold chain included in this jewelry item.
If you don't like this jewelry design, "We have a sale buy one opal over US $191″Bonus" Your free entitlement to one custom handmade ring or pendant.
Opals all guaranteed solid no treatment of any kind, certificates supplied from the best known deposit ever discovered in the world the only Australian Heritage mining location in Lightning Ridge in the state of New South Wales capital Sydney, customer's money back in full if fine other wise.
As we are the Australian producer we can supply the gemstone at wholesale price, and as we are based in South East Asia,our manufacturing cost is minimal and our Goldsmith's have over 40 years experience custom making jewelry, specializing in opal gemstones,we handmade rings and jewelry day in and day out the finest artisan craftsmanship.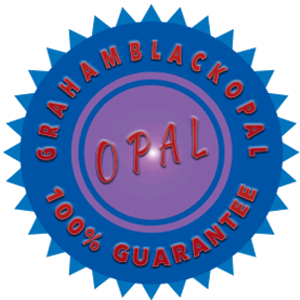 Your own designs welcome send us a photograph of your favorite jewelry design, or sketch your dream opal ring design or simply leave it up to us and we will work together unto you are happy with our design and give us the go-ahead.Takes about seven days on start to completion to finish handmade opal rings and maybe a little longer if extremely detail crafted custom designs, and if so there will be a little bit more ad cost for such detail jewelry.
All materials gold and other gemstones if needed in your design will be at your cost, we will take care of insurance and postage, FedEx takes about three days to America.
Ladies jewelry with Australian gemstones make unique opal rings and look amazing,maybe some diamonds to enhance. Great sale customers don't forget buy one over $191 and we will hand make free of charge and guarantee the gemstone in writing.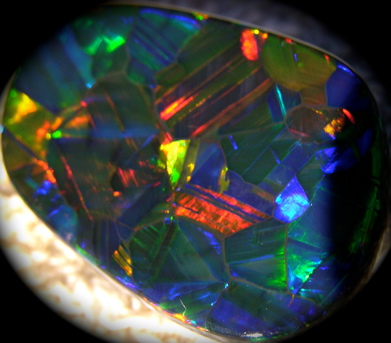 Many choices available for customers when having custom made rings made to order, ladies rings with opals look amazing with diamonds. Diamonds do not add a lot of cost to jewelry, small 0.2 but certainly not over 0.3, unique opal rings with diamonds 0.4 and up 0.5 then start getting expensive.
There are many choices its up to the goldsmith and customer to sit down and talk before any handmade work commences, many ladies would prefer around the two carat gemstones mark set in a very elegant ladies design ring. There are some people that would prefer their designer ring to have multiple opals,but don't forget diamonds do enhance the gemstone when it comes any jewelry with any gemstone ruby sapphires,"diamonds enhance the main gemstone a lot" This is including men's opal rings, Male Opal jewelry is very masculine and diamonds make the item look much more expensive than what the design truly is .